Revelation supports theory that the murders were part of an organised killing, probably by more than one person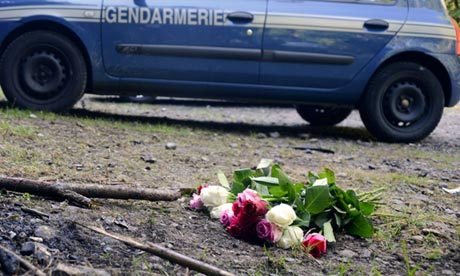 The four people shot dead at an Alpine beauty spot were each killed with two bullets to the head, French investigators said. The revelation supports the theory that they were victims of an organised killing, probably by more than one person.
Iraqi-born aeronautics engineer Saad al-Hilli, 50, his wife, Iqbal, 47, their two daughters and a 77-year-old woman thought to be Iqbal's mother, were holidaying in the Alps near Lake Annecy in the Haute Savoie when they were attacked. The adults' bodies were found inside a British-registered maroon BMW at the end of a narrow track near the village of Chevaline.
The couple's elder daughter, Zainab, aged seven, who had been shot in the shoulder and suffered serious injuries after being bludgeoned over the head, was found nearby.
A second daughter, Zeena, aged four, was found cowering terrified in the footwell in the rear of the car under the skirt of her dead mother, where she had remained undetected for eight hours after French gendarmes sealed off the scene.
A passing French cyclist, Sylvain Mollier, 45, was also gunned down.
On Saturday, as British and French detectives entered the family's home in Surrey, the French prosecutor leading the investigation said he had 40 officers working on the case. "The autopsies on the four people found dead found there were several bullets, but each one had received two bullets in the head," Eric Maillaud said.
"I cannot say if the killer or killers were professional; all I can say is there was an absolute determination to kill. To put two bullets in the head of each person shows that whoever was responsible for the terrible drama was determined to kill."
He added: "We don't know what the elder girl was hit with and we cannot say in what order the victims were shot. It seems the scene happened very rapidly." He added the postmortem and ballistic reports had pushed the idea of the victims being targeted by a lone gunman "further down the list of hypotheses".
Maillaud said that Zeena would soon be reunited with members of her family who had travelled to France to take her home. He said Zainab, whom he described as a "key witness", was still in hospital in an induced coma, to aid her recovery, but added that her life was no longer in danger.
Surrey's Assistant Chief Constable, Rob Price, said: "This is a French-led investigation. Surrey police will do all we can in the support of the effective investigation on behalf of our French colleagues."

Anda baru saja membaca artikel yang berkategori News dengan judul Alps murder victims were each shot twice in the head. Anda bisa bookmark halaman ini dengan URL http://portalsolo.blogspot.com/2012/09/alps-murder-victims-were-each-shot.html. Terima kasih!
Ditulis oleh:
taufik hidayat
- Saturday, September 8, 2012